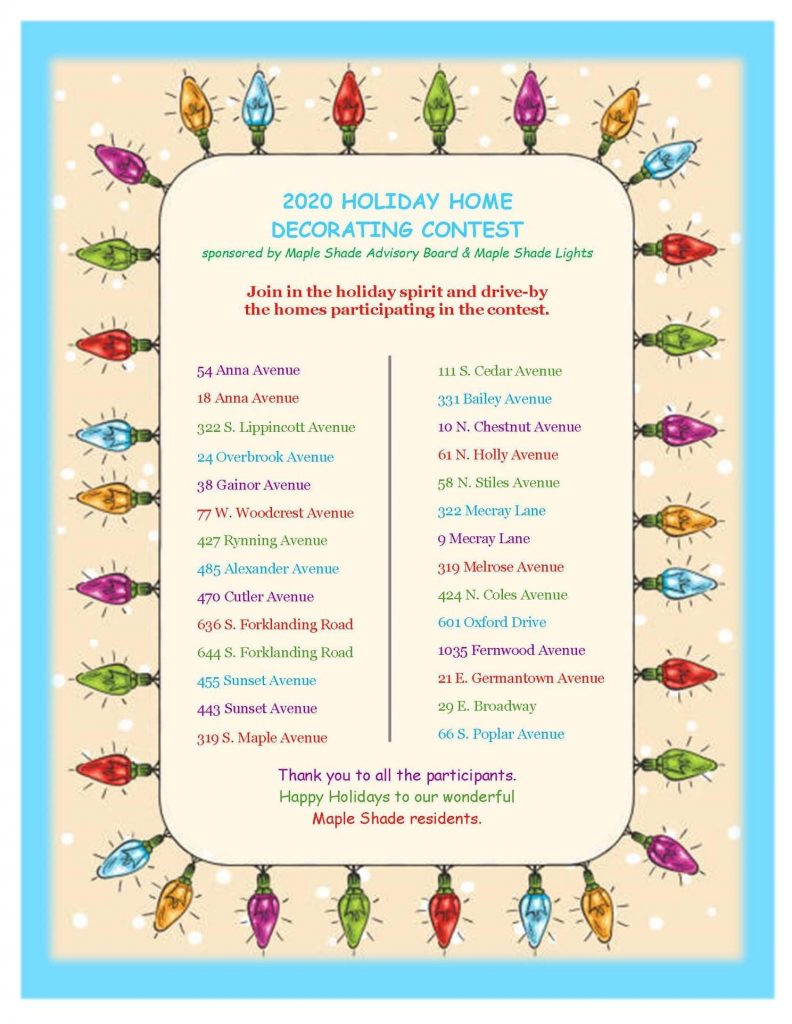 Here are the winners of the Holiday House Decorating Contest:
3rd Place – 111 S. Cedar
*we had a tie for 3rd – 319 Melrose Ave
2nd Place – 332 S. Lippincott Ave.
1st Place – 443 Sunset Ave.
THANK YOU TO ALL WHO PARTICIPATED! We look forward to doing this again next year!